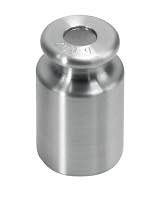 Being a manufacturer of weight electronics and software, WPL-Industries offers a complete service package.
The reliability of your weight equipment defines the overall quality of you production process. To ensure a continuous high quality, a good maintenance program is essential.
WPL-Industries Service-MAX is offering you the possibility of guaranteeing the quality en reliability of your weight equipment.
Service:
If you take a service contract with us, we check your weigh equipment regularly and perform pre-emptive maintenance. If a case of emergency might occur we operate a 24/7 service to get your business up and running as soon as possible.
Craftsmanship:
We develop our products with servicing in mind. This way we are able to do maintenance quick and efficient.
Certification:
We have several certifications issued by the Dutch Metrology Institute. This guarantees his quality levels of products and services.
Characteristics:
Quick response times
Cost control
Sound advice
Comprehensive reporting
Optimal reliability
Clear agreements